Opulent Airport Transportation
When it comes to airport transportation, trust our team at Genesis Executive Transportation to provide a truly luxurious and hassle-free experience. Whether you are looking for transportation from Fort Collins to Denver or seamless connections to smaller airports in Colorado, we ensure every aspect of your journey is elevated with our top-notch airport transportation service. Contact us today to schedule your next DIA ride today!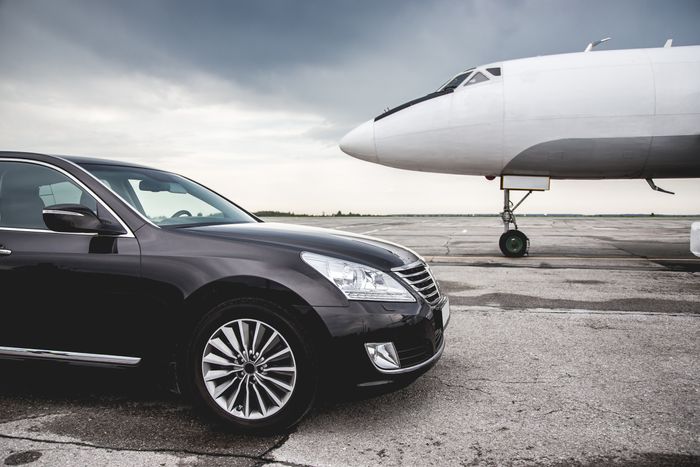 Effortless Connections and Transfers
Tired of the stress and uncertainty of airport transfers? Leave it to us. Genesis Executive Transportation specializes in seamless connections, making your travel experience as smooth and efficient as possible. Whether you need transportation from Fort Collins to Denver or a ride home from your flight back to the Mile High City, our professional chauffeurs will take care of everything, ensuring you arrive at your destination on time and stress-free.
Impeccable Luxury and Style
Step into a world of sophistication and comfort with our fleet of luxurious vehicles. From elegant sedans to spacious SUVs, we offer a range of options to suit your preferences and needs. Our meticulously maintained and impeccably clean vehicles ensure you travel in style, making a statement wherever you go. Experience the epitome of luxury with Genesis Executive Transportation.
Dedicated Customer Care
At Genesis Executive Transportation, we believe in providing personalized and caring service. Our team of dedicated professionals is available 24/7 to assist you with any questions or special requests. From monitoring flight schedules to accommodating last-minute changes, we go above and beyond to ensure your journey is seamless and stress-free. Trust us to handle your airport transportation with utmost care and attention.
Elevate your airport transportation experience with Genesis Executive Transportation. Book your luxurious ride from Fort Collins to Denver or from DIA back home, and enjoy the journey from start to finish. Your stress-free travel awaits!
Genesis Executive Transportation Testimonials
Attentive to Detail
Genesis Executive Transportation in Northern Colorado offers exceptional airport transportation services. The drivers are kind, safe, and always on time, ensuring a stress-free and comfortable ride. Donna, one of their drivers, provides a personalized experience that makes you feel like you are riding with a friend. She is professional, friendly, and attentive to detail, making the ride enjoyable and memorable. Genesis Executive Transportation is an excellent choice for anyone looking for reliable and friendly airport transportation services in Northern Colorado, with Donna being a standout driver.
- Greg C
Very Consistent
We use a lot of private/luxury ground transportation services. Genesis is BY FAR the best we've ever encountered. Very consistent, professional, timely and discreet service. Payments are simple and scheduling is seamless. Drivers are well mannered, safe, well-dressed and friendly. The vehicles appear new and always clean. Genesis is on top of their game. If you just want a cheap ride somewhere and hope you arrive on time and in one piece - call anyone. If you want first class service backed with fair pricing by people who care about your time and your individual needs and you want to look good in the process - call Genesis and only Genesis!
- Jaycee Fietz
Clean and Fresh!
We have used Genesis two times now for rides to the airport! I will never call any one else for this service! They are always on time or early for our pick at home and at the airport! The vehicles are always the right size, clean and fresh! The drivers are the best always professional, polite and nice people! Donna is our favorite! She has driven for us twice now and I will always request her! This takes nothing away from the other drivers we just have connected with Donna!!! If I could give 10 stars I would! I will and would recommend this company to anybody in need of the services we have used!!!
- Jon Kosko