Arrive In Style, Hassle-Free
When it comes to getting from point A to point B, why settle for anything less than exceptional? Genesis Executive Transportation is proud to offer our esteemed Point-to-Point service, delivering swift and luxurious transportation experiences for all your local travel needs. With our friendly and professional chauffeurs, impeccable fleet, and unwavering commitment to your satisfaction, your journey with us will be nothing short of extraordinary.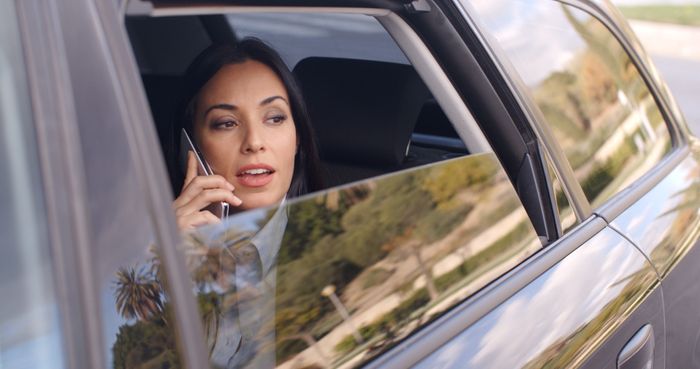 Making Every Mile Memorable
At Genesis Executive Transportation, we understand that your local journeys deserve the same level of care and attention as your long-distance travels. Whether you're heading out for a night on the town, exploring the city's attractions, or running errands, our Point-to-Point service ensures that each mile is memorable. Relax in the plush comfort of our luxurious vehicles as our expert chauffeurs navigate the roads with skill and precision.
Punctuality Perfected
We take pride in our reputation for punctuality. With Genesis Executive Transportation, you can feel confident that your pickup and drop-off times will always be adhered to. Our dedicated team of professionals works diligently to ensure that you reach your destination on time, allowing you to effortlessly manage your busy schedule. Whether you have a tight deadline, an important meeting, or a social event to attend, rely on us to get you there promptly and in style.
Unrivaled Comfort and Elegance
Your comfort and satisfaction are our top priorities. Our fleet of meticulously maintained luxury vehicles featuring the latest amenities and technologies will envelop you in a world of refined elegance. Sit back and relax in plush seating, indulge in cutting-edge entertainment systems, and enjoy the tranquil ambiance of our sophisticated interiors. With Genesis Executive Transportation, your journey will be marked by a sense of tranquility and pure indulgence.
Never settle for less when it comes to travel. Discover the pleasure of luxury transportation with Genesis Executive Transportation. Book your point-to-point service today and experience our unparalleled commitment to excellence. Let us take care of your transportation needs, so you can sit back, relax, and enjoy the journey.
Genesis Executive Transportation Testimonials
Attentive to Detail
Genesis Executive Transportation in Northern Colorado offers exceptional airport transportation services. The drivers are kind, safe, and always on time, ensuring a stress-free and comfortable ride. Donna, one of their drivers, provides a personalized experience that makes you feel like you are riding with a friend. She is professional, friendly, and attentive to detail, making the ride enjoyable and memorable. Genesis Executive Transportation is an excellent choice for anyone looking for reliable and friendly airport transportation services in Northern Colorado, with Donna being a standout driver.
- Greg C
Very Consistent
We use a lot of private/luxury ground transportation services. Genesis is BY FAR the best we've ever encountered. Very consistent, professional, timely and discreet service. Payments are simple and scheduling is seamless. Drivers are well mannered, safe, well-dressed and friendly. The vehicles appear new and always clean. Genesis is on top of their game. If you just want a cheap ride somewhere and hope you arrive on time and in one piece - call anyone. If you want first class service backed with fair pricing by people who care about your time and your individual needs and you want to look good in the process - call Genesis and only Genesis!
- Jaycee Fietz
Clean and Fresh!
We have used Genesis two times now for rides to the airport! I will never call any one else for this service! They are always on time or early for our pick at home and at the airport! The vehicles are always the right size, clean and fresh! The drivers are the best always professional, polite and nice people! Donna is our favorite! She has driven for us twice now and I will always request her! This takes nothing away from the other drivers we just have connected with Donna!!! If I could give 10 stars I would! I will and would recommend this company to anybody in need of the services we have used!!!
- Jon Kosko