Luxury Corporate Travel
In the corporate world, first impressions matter. Every decision you make reflects your brand, and that includes how you travel. Genesis Executive Transportation understands this dynamic, and our executive sedan services encapsulate the essence of premium business transportation. With a fleet of luxury vehicles, a team of professional drivers, and a commitment to excellence, we are your trusted partner for all your corporate transportation needs. Let us help enhance your brand image, offering comfort and confidentiality every step of the way. Are you ready to redefine business mobility? Contact us today to schedule your next ride.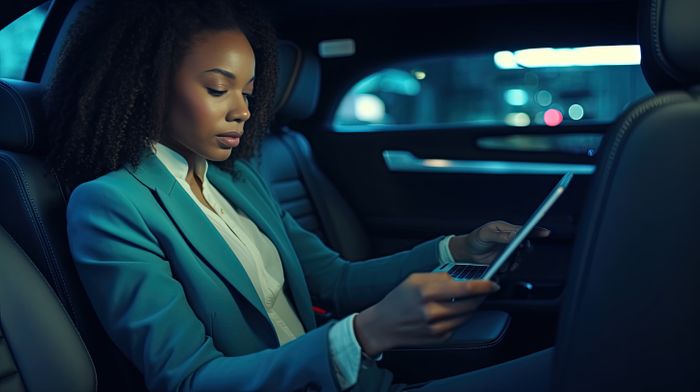 Elevate Your Corporate Image with Luxury
Your choice of transportation speaks volumes about your brand. At Genesis Executive Transportation, we don't just facilitate your arrival; we help you create a lasting impression. Our distinguished black car service and Fort Collins business transportation options exude unmatched sophistication, ensuring that you make an unforgettable statement at every corporate event. Elevate your business image with us and let your success shine through every journey.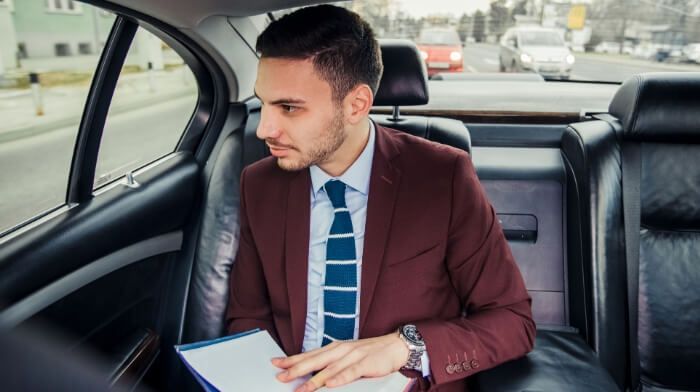 Stay Ahead, Even While in Transit
In the fast-paced corporate realm, every moment counts. Our executive VIP transportation service is meticulously designed to cater to the demands of on-the-move professionals. Equipped with seamless WiFi, a serene ambiance, and luxurious seating, our vehicles transform into efficient mobile offices, allowing you to stay productive and connected. Trust our skilled chauffeurs at Genesis Executive Transportation to ensure you stay on top of your game, effortlessly managing tasks, crucial calls, and reducing stress while in transit. Your success never takes a backseat with us.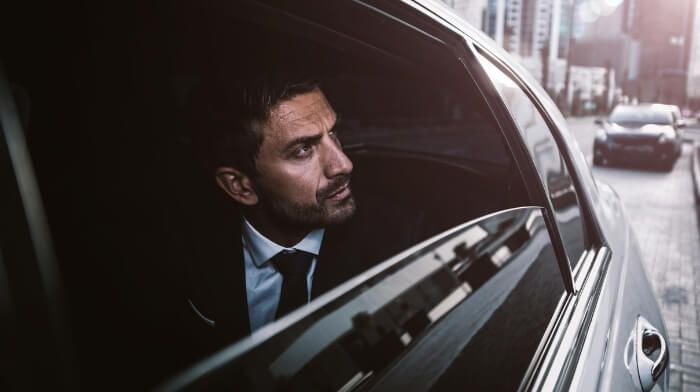 Prioritizing Confidentiality and Privacy
In the realm of sensitive business discussions, a discrete setting is paramount. Our highly trained luxury car chauffeurs make your privacy their utmost concern, enabling confidential conversations and essential calls without worry. Moreover, our entire fleet is meticulously sealed from the external world, providing you with the assurance that your information remains securely within the vehicle. At Genesis, we don't treat privacy as a luxury; we consider it an absolute guarantee, offering you peace of mind for your confidential matters.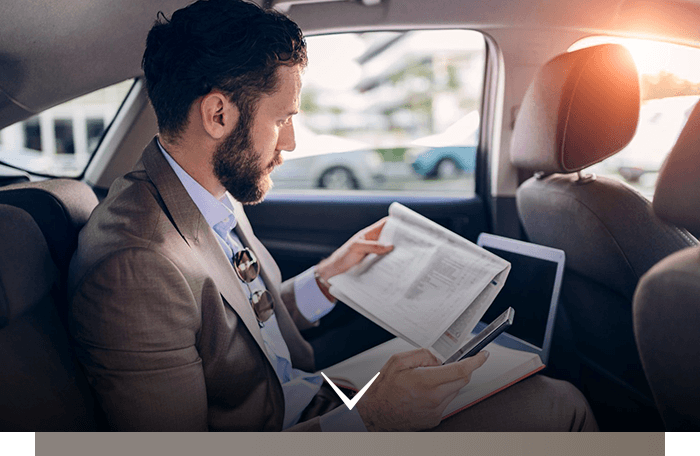 Exceptional Service, Every Time
We recognize that success in business hinges on more than just appearances; it's about the quality of service. At Genesis Executive Transportation, our dedication to excellence goes beyond our fleet of luxury vehicles. Our team of skilled chauffeurs is unwavering in their commitment to delivering the utmost in service quality. We ensure that your experience is not only stylish but also marked by comfort and efficiency, setting the benchmark for excellence in every journey we undertake. Exceptional service is our promise, every time you ride with us.
Prioritizing Confidentiality and Privacy
In the world of business, every detail matters. From the attire you choose to the vehicle you arrive in, every element plays a role in shaping perceptions. Partner with Genesis Executive Transportation and ensure that every journey you undertake echoes professionalism, elegance, and unparalleled sophistication. Elevate your corporate travels with us today. Reserve now and experience the distinction.
Genesis Executive Transportation Testimonials
Attentive to Detail
Genesis Executive Transportation in Northern Colorado offers exceptional airport transportation services. The drivers are kind, safe, and always on time, ensuring a stress-free and comfortable ride. Donna, one of their drivers, provides a personalized experience that makes you feel like you are riding with a friend. She is professional, friendly, and attentive to detail, making the ride enjoyable and memorable. Genesis Executive Transportation is an excellent choice for anyone looking for reliable and friendly airport transportation services in Northern Colorado, with Donna being a standout driver.
- Greg C
Very Consistent
We use a lot of private/luxury ground transportation services. Genesis is BY FAR the best we've ever encountered. Very consistent, professional, timely and discreet service. Payments are simple and scheduling is seamless. Drivers are well mannered, safe, well-dressed and friendly. The vehicles appear new and always clean. Genesis is on top of their game. If you just want a cheap ride somewhere and hope you arrive on time and in one piece - call anyone. If you want first class service backed with fair pricing by people who care about your time and your individual needs and you want to look good in the process - call Genesis and only Genesis!
- Jaycee Fietz
Clean and Fresh!
We have used Genesis two times now for rides to the airport! I will never call any one else for this service! They are always on time or early for our pick at home and at the airport! The vehicles are always the right size, clean and fresh! The drivers are the best always professional, polite and nice people! Donna is our favorite! She has driven for us twice now and I will always request her! This takes nothing away from the other drivers we just have connected with Donna!!! If I could give 10 stars I would! I will and would recommend this company to anybody in need of the services we have used!!!
- Jon Kosko